Commercial Irrigation |
Irrigation Systems for Agriculture
Some factors to consider when selecting a farm irrigation system include the size of your land and crop variations. We will guide you through the decision and design process to get your crops watered and growing. Beyond viticulture, the Okanagan Valley is prime land for growing fruit, berries, vegetables and popular herbs like lavender. A relatively small plot of land can produce a good-sized crop with the right irrigation.
Our Commercial Irrigation Services Include
Landscape Irrigation – Sprinklers
Greenhouse and Nursery Systems
Irrigation Systems for Vineyards
Driplines, Sprinklers, Misters and Foggers
Landscaping and Trenching
Orchard Irrigation Systems
Looking for Vineyard Excavation and Irrigation Services in Osoyoos?
You've come to the right place. Agricultural irrigation systems are our specialty and we have helped many entrepreneurs realize their dreams in viticulture.
Along with the serious investment you need to start in the wine industry, you need experienced, skilled irrigation specialists. There are over 120 wineries with an incredible 2,400 hectares of land planted with varietals from pinot noir to merlot in our sunny valley.
This semi-arid desert region encompasses the famous Golden Mile Bench, an official sub-appellation stretching along the western slope just south of Oliver. Add the Black Sage Bench, and terroir of the Naramata bench, and you have prime land and an outstanding opportunity to become a part of the cultural community of the South Okanagan. If you are a regional landowner, we can prepare your land to produce grapes. We can plan, design and complete your irrigation project from moving and clearing land, pounding posts, installing underground and drip irrigation and building the trellis system for your seedlings.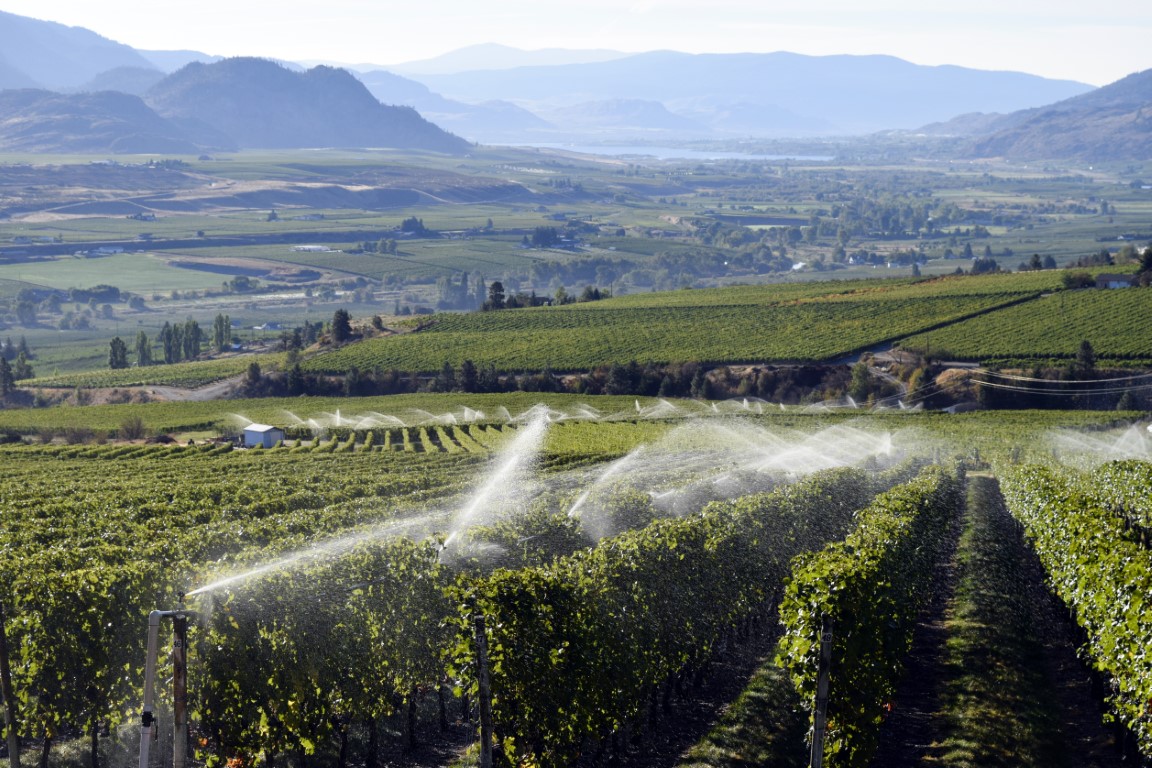 During the flood season in early spring, we make ourselves available for emergency response. We arrive on-scene with our equipment as soon as possible to prevent further flood damage by repairing roads and culverts, and trenching for drainage. We have earned the loyalty of property owners as an experienced eco-conscious team that works hard in response to emergencies from floods and drainage problems.